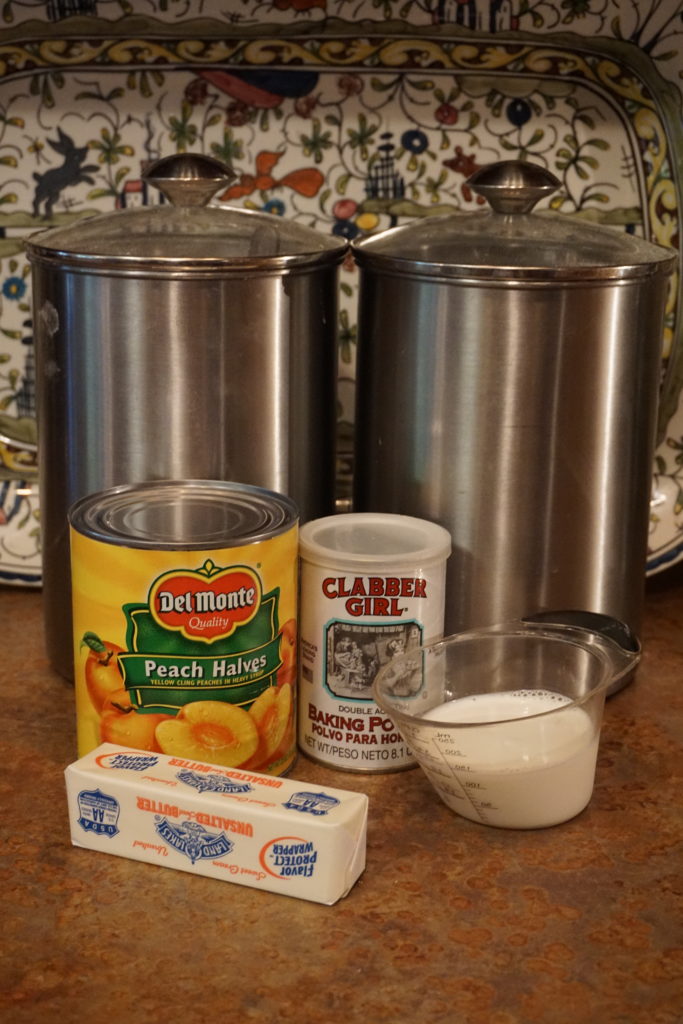 Fruit Cobbler is not a fussy or fancy dessert and relies strictly on taste, not presentation.  As such, this dessert was allegedly "cobbled" together by Early American settlers using fruit – usually preserved, canned, or dried – and clumps of biscuit dough before baking it over an open fire.  Modern day cobbler is a fruit filling poured into a deep baking dish and covered with either batter, biscuit, pie crust, or dumpling and then baked.
I always try to keep a can of peaches in the pantry and then I am able to whip up a Peach Cobbler at a moment's notice.  While there are many variations on Fruit Cobbler for both the fruit and the topping,  this particular recipe is popular in the south and is quick and easy to make.
Preheat oven to 350 degrees.  Melt a stick of butter in a 9 x 13 baking pan and set aside.
Mix the flour, sugar, and baking powder together in a medium bowl.  Stir in the milk.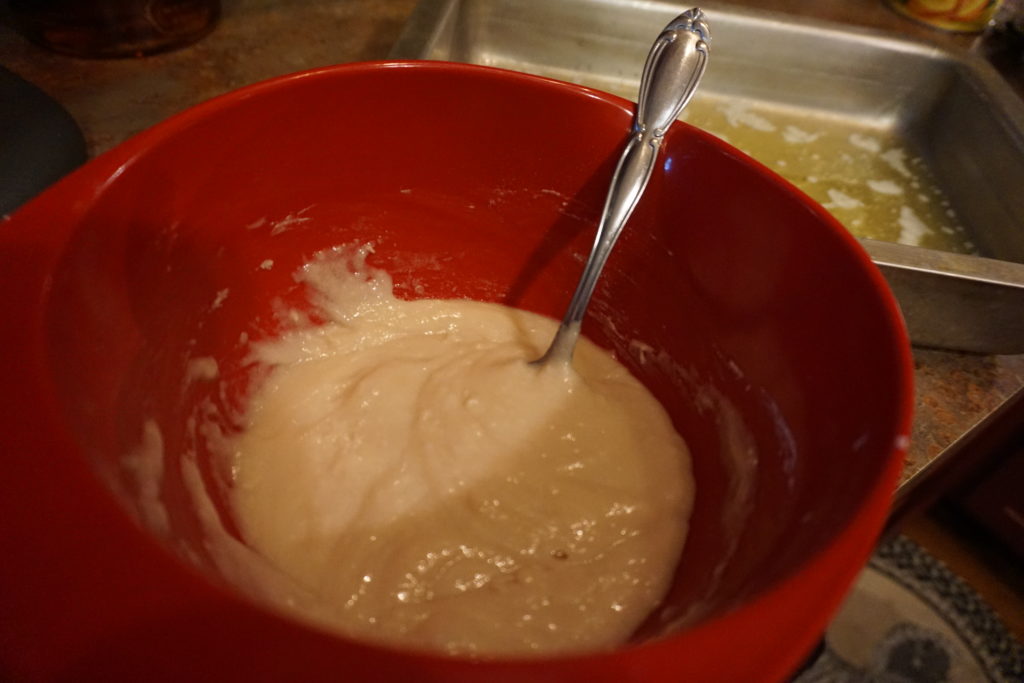 Pour the batter over the butter – do not mix or stir.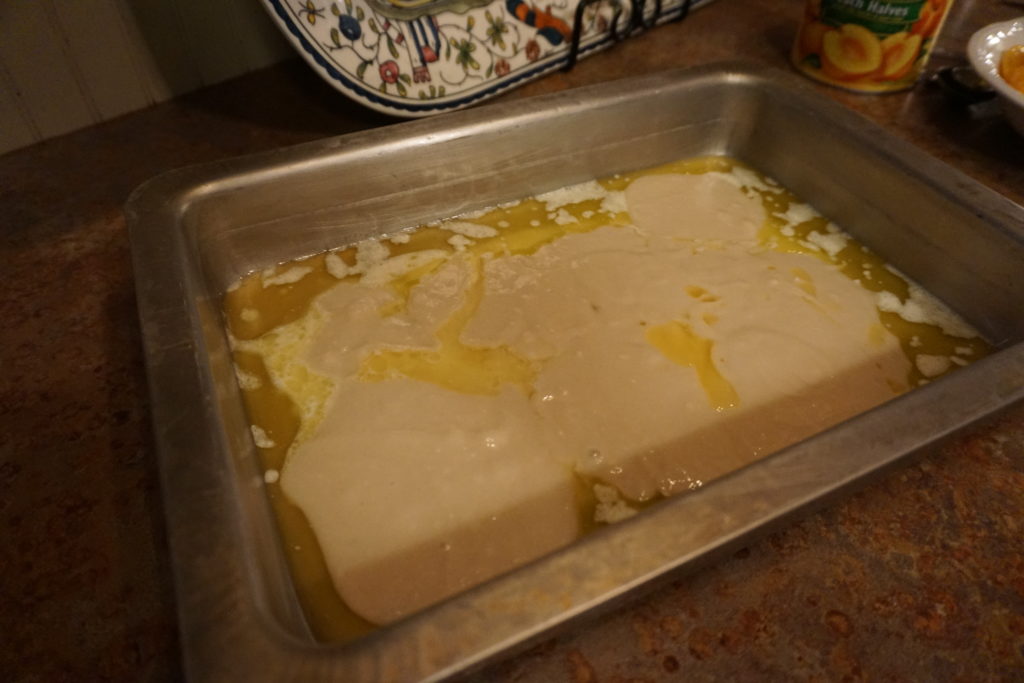 Place the peaches on top of the batter.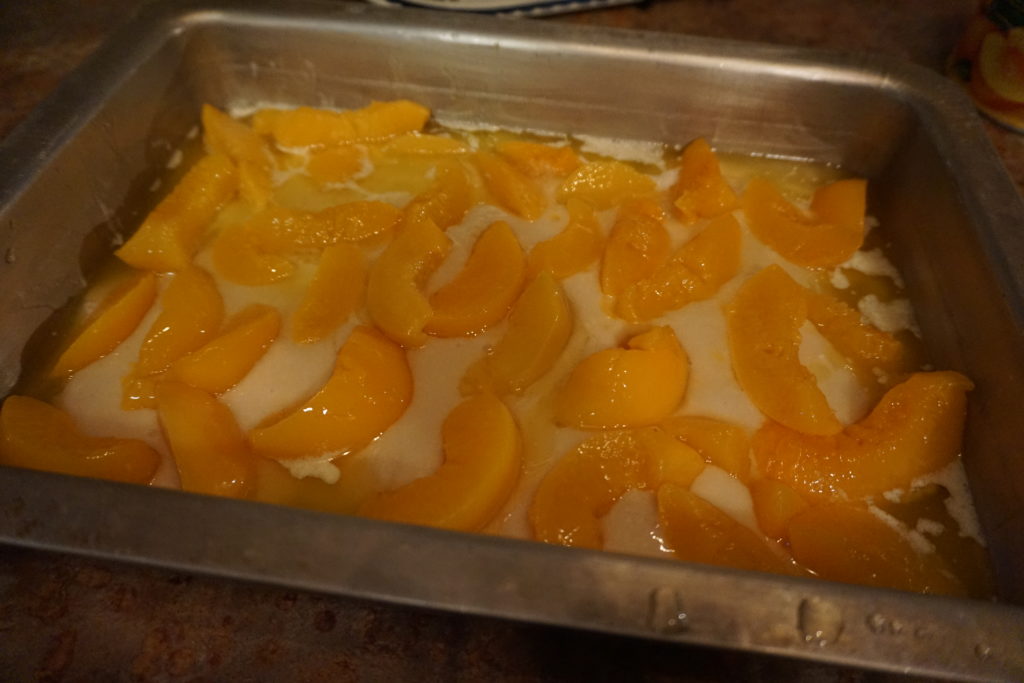 Top with the juice of the canned peaches.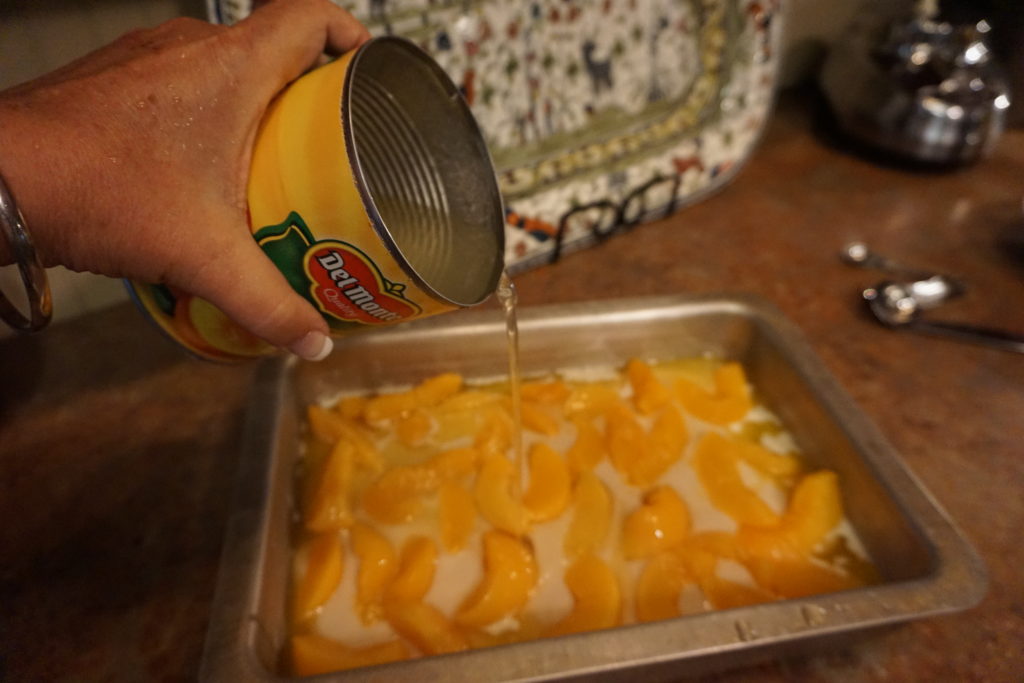 Bake at 350 degrees for 45 minutes to 1 hour or until light golden brown.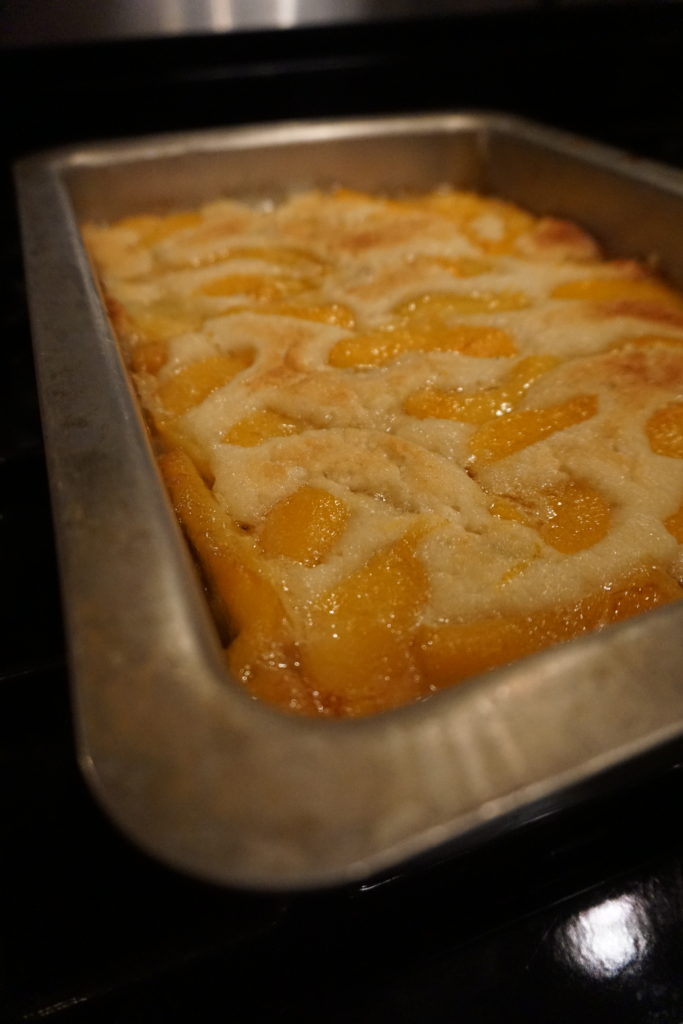 Serve warm plain or topped with vanilla ice cream.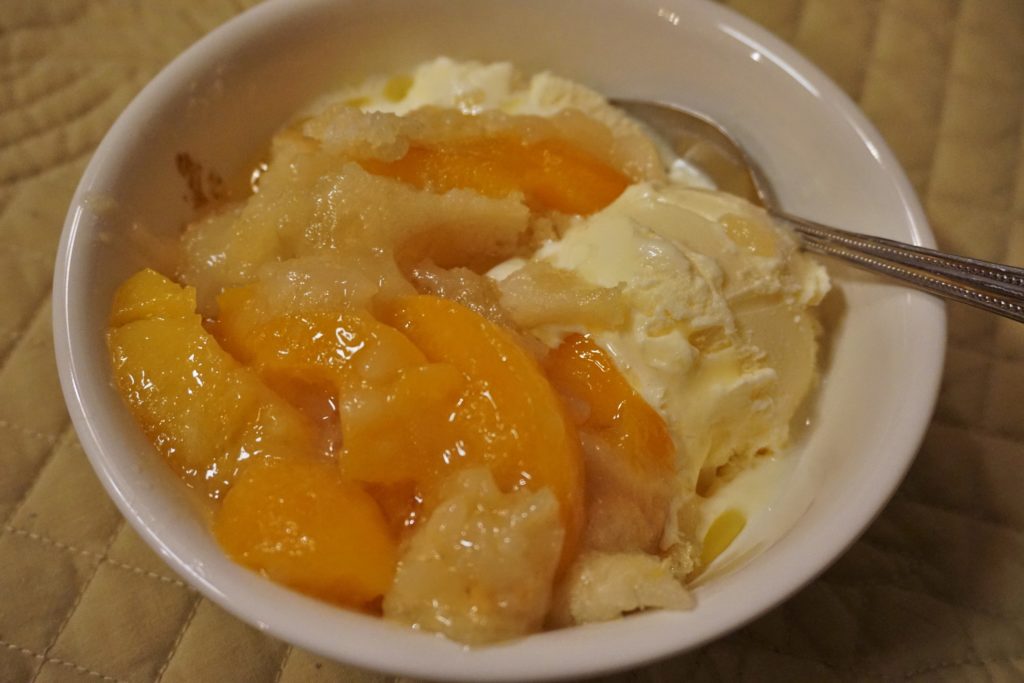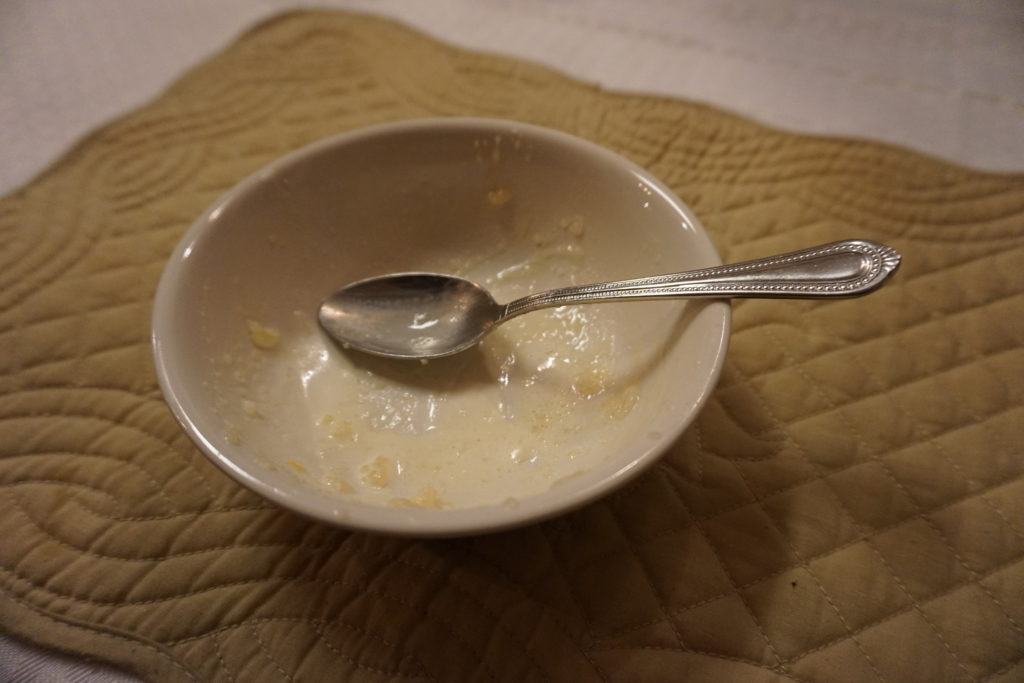 Easiest Ever Peach Cobbler
Recipe type:
Desserts - Other
Prep time:
Cook time:
Total time:
Ingredients
1 stick butter
1 cup flour
1 cup sugar
1 teaspoon baking powder
½ cup whole milk
1 large can peaches, preferably sliced, in syrup
Instructions
Preheat oven to 350.
Melt butter in a 9 x 13 baking pan.
Mix flour, sugar, baking powder, and milk and pour over warm butter. Do not stir.
Place peaches onto batter.
Pour juice over peaches.
Bake 45 to 60 minutes or until lightly golden.
(Source: civilwartalk.com)