These decadent gourmet chocolate cookies are a chocolate lover's dream!  They are light and delicate with a deep, intense chocolate flavor, and are not overly sweet.
Every year for Christmas, I go on a blissful two-day cookie baking marathon, making about 12 to 15 different types of cookies. I love to give away cookie trays that have a wide variety of unique cookies, with multiple textures, colors, and flavors. Each year, I eliminate one cookie from the previous year and replace it with a cookie that I've never made.  I'm always looking for a new "keeper" cookie recipe to add to the holiday baking. I ask my family to choose which cookie to eliminate, and they will not consider taking Chocolate Crackles off the holiday tray! This cookie is pretty much their favorite.
The first time I made these, I was a little frustrated because the dough was melting from the warmth of my hands and became a sticky mess in my palms. The dough must be very cold before you work with it. Since it is separated into four pieces, only remove one piece at a time from the refrigerator. I cut off small, even pieces of dough with a butter knife, and using my fingertips rather than my palms, I quickly roll the balls and get them into the sugar for coating. It is important to work quickly.
My family and friends love it when I make these cookies!  If you love chocolate,  you will love them, too, I promise!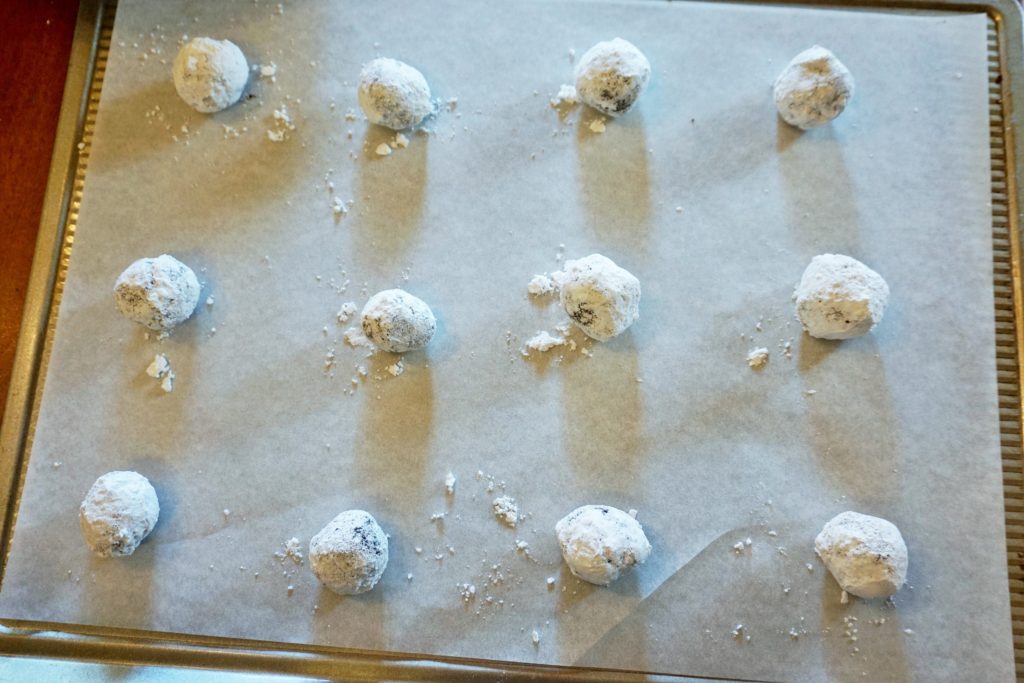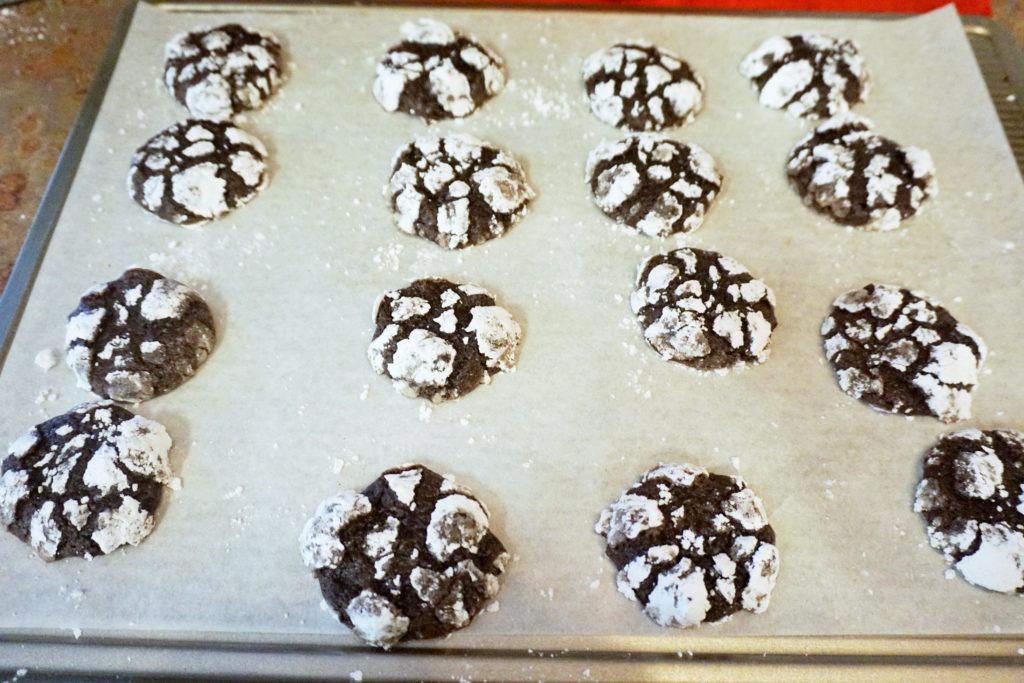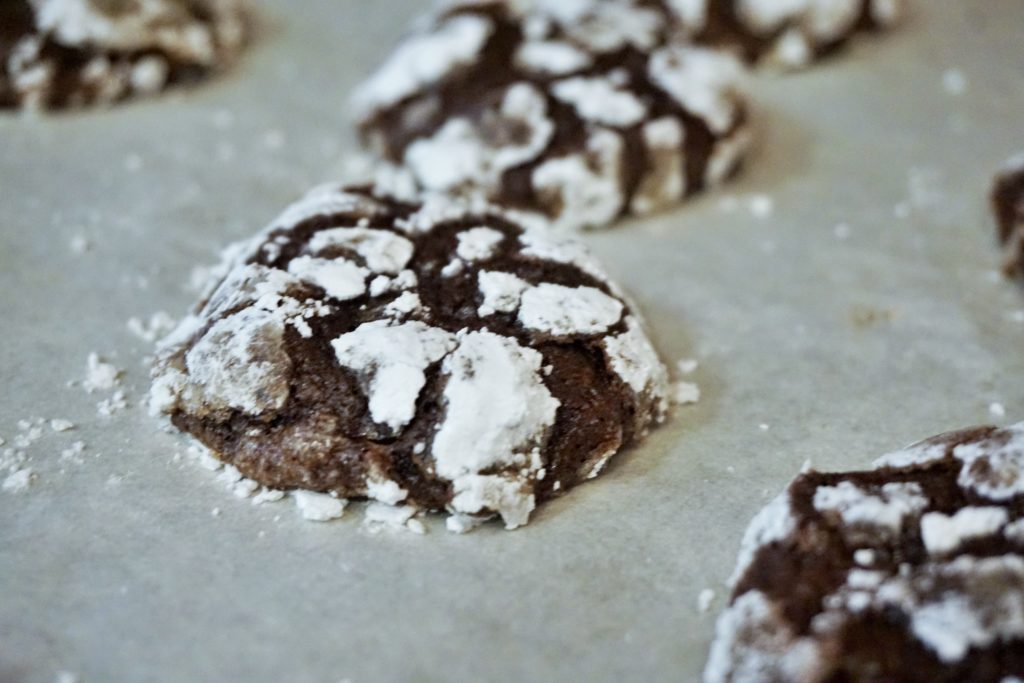 Chocolate Crackles
Prep time:
Cook time:
Total time:
Ingredients
8 ounces bittersweet chocolate, finely chopped*
1¼ cups all purpose flour
½ cup unsweetened Dutch process cocoa powder
2 teaspoons baking powder
¼ teaspoon salt
½ cup (1 stick) unsalted butter, softened
1½ cups ight brown sugar, packed
2 large eggs
1 teaspoon pure vanilla extract
⅓ cup whole milk
1 cup granulated sugar (for coating)
1 cup powdered sugar (for coating)
Instructions
Preheat oven to 350 degrees. Melt chocolate in a heatproof bowl over a pan of simmering water until chocolate melts. Alternatively, you can melt the chocolate in a microwave on half power for a minute. Stir and return to the microwave every 30 seconds until melted. Set aside and let cool.
Stir together flour, cocoa powder, baking powder, and salt in a medium bowl. Set aside.
Mix softened butter and brown sugar with an electric mixer on medium speed until pale and fluffy, about 2 to 3 minutes. Mix in the eggs, one at a time, and mix only until combined. Add vanilla and melted chocolate. Mix until combined. Reduce the mixer speed to low and add the flour mixture in two batches, alternating with the milk. Divide dough into four equal pieces and wrap in plastic wrap. Refrigerate until firm, 2 hours or longer (can be refrigerated overnight).
Remove the dough, one at a time, working quickly, to form 12 to 16 one inch balls. The dough will melt and soften with the warmth of your hands, so it is important to work quickly, handling the dough as little as possible. I like to cut off small pieces with a butter knife and form into a ball, thereby handling the dough less. Place balls in granulated sugar to coat and then in the powdered sugar to coat. Place the balls on a parchment lined baking sheet 2 inches apart.
Bake until surfaces crack, about 12 to 14 minutes, depending on size. Let cool on sheets on wire racks. Store cookies in a airtight container between sheets of waxed or parchment paper.
Adapted from Martha Stewart Holiday Cookies