My children grew up in a bake-from-scratch household and have been introduced to more cookies than we can possibly count!  My youngest son, now in college, loves anything with ginger or molasses, so when I made these cookies for him, they became his all-time favorite cookie.   We are fortunate that we use the zest from oranges grown in our back yard which bears its sweet fruit every winter,  just in time for the holiday baking.  These are a spicy, classic Gingerbread cookie with a hint of orange zest and glazed with a spicy dark rum glaze.
Pre-heat the oven to 350 degrees F.   Line baking sheets with parchment paper.
Place brown sugar and zest in the bowl of a food processor, process together until combined, about 30 seconds. Remove the cover of the food processor and add flour, cinnamon, ginger, cloves, baking soda, and salt; process until combined.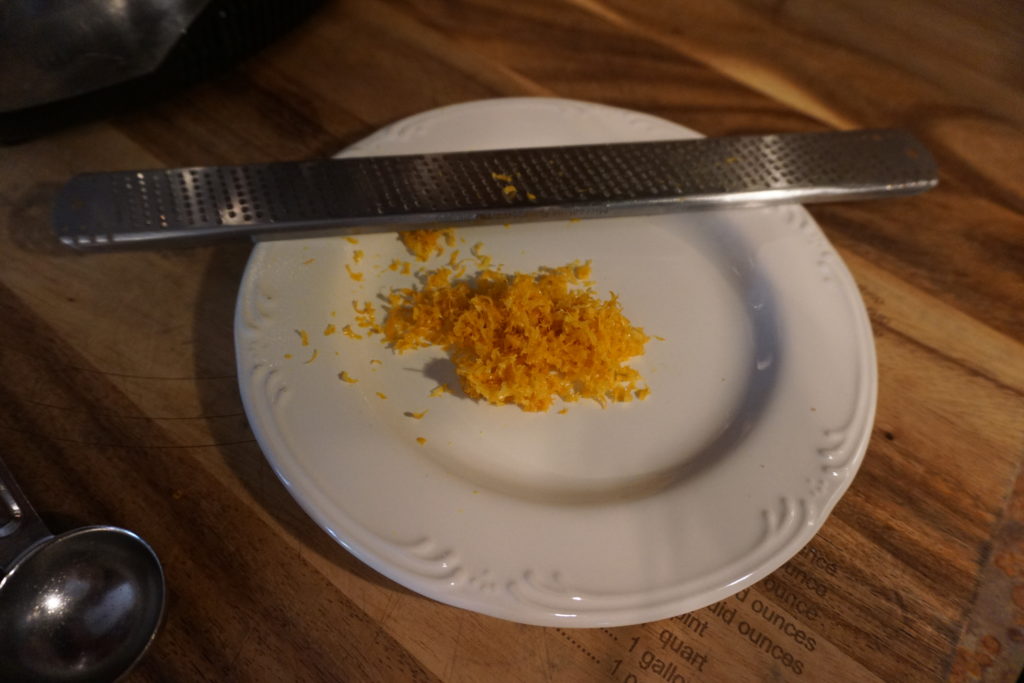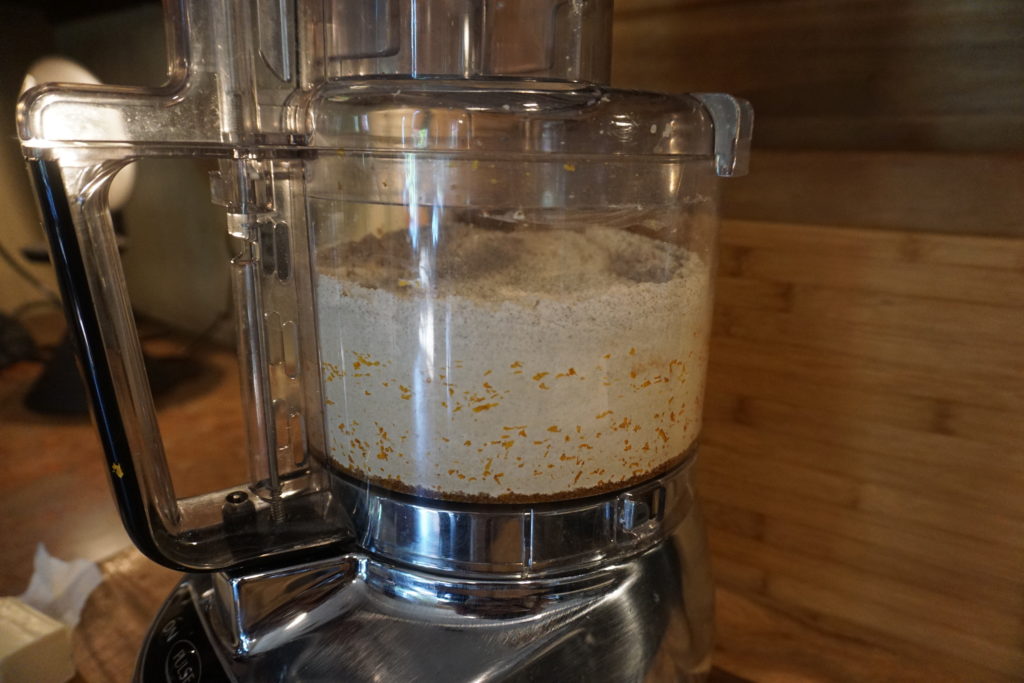 Sprinkle the butter evenly over the dry ingredients and process until sandy; about 15 seconds. Add molasses and two tablespoons of milk;
Process dough until it comes together and is evenly moistened.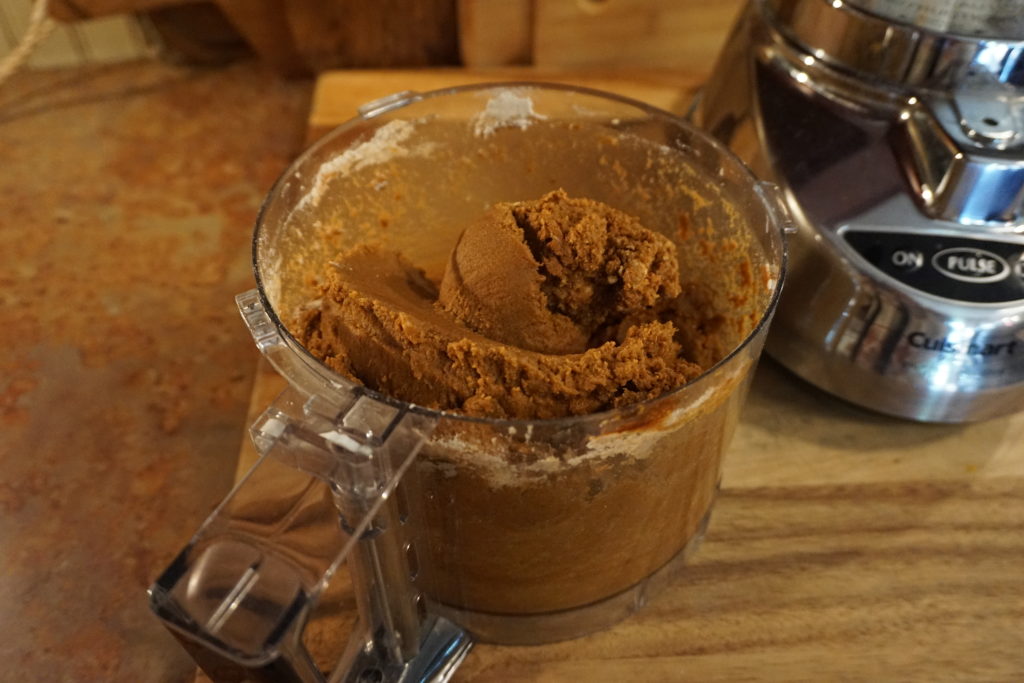 Divide dough in half and roll into two logs approximately 2 1/2 inches in diameter. Place logs in the freezer until firm. Slice logs into 1/4″ thick cookies and place on prepared baking sheets, 1 inch apart.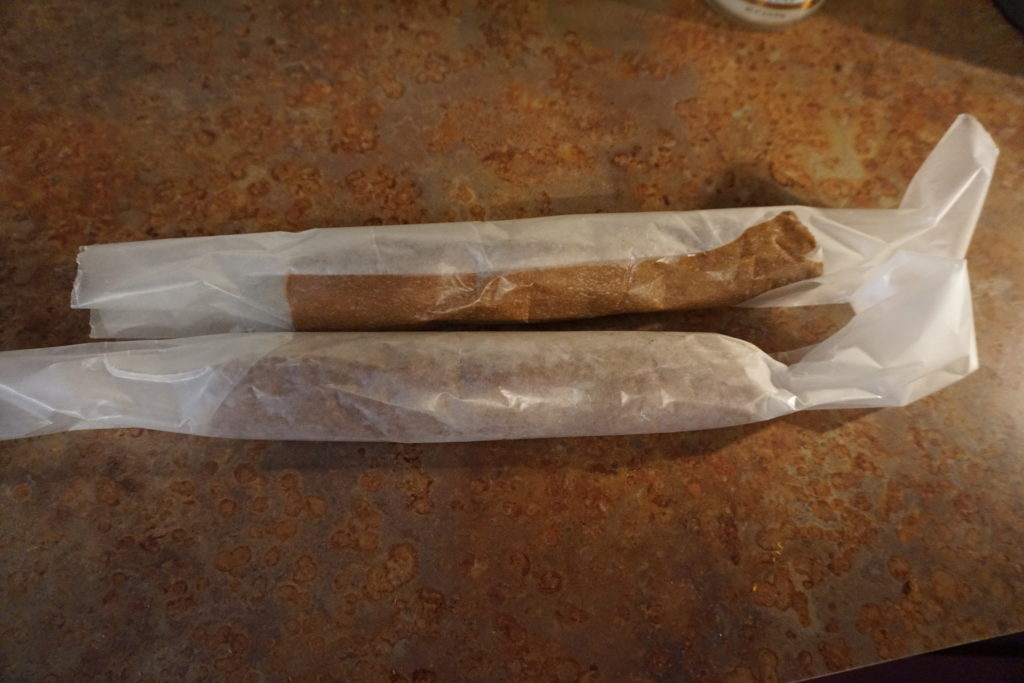 Bake until centers are just set, 8 to 11 minutes. Cool on baking sheets about 3 minutes. Transfer the cookies to a wire rack and cool completely.
In a medium bowl, whisk together confectioners sugar, rum, and remaining 2 tablespoons milk until smooth.  With a  small offset spatula or butter knife, spread a heaping teaspoon of glaze on each cookie; let dry 30 minutes before serving.
Orange Gingerbread Cookies with Rum Glaze
Prep time:
Cook time:
Total time:
A spicy gingerbread cookie with a hint of orange and finished with a spicy dark rum glaze.
Ingredients
¾ cup packed dark brown sugar
2 tablespoons grated zest from 1 orange
3 cups all-purpose flour
1 tablespoon cinnamon
1 tablespoon ground ginger
½ teaspoon ground cloves
¾ teaspoon baking soda
½ teaspoon salt
12 tablespoons (1 ½ sticks) unsalted butter, cut into 12 pieces, softened
¾ cup molasses
2 tablespoons milk (for cookie dough)
2 tablespoons milk (for rum glaze)
2 cups confectioner's sugar
2 tablespoons dark rum
Instructions
Pre-heat the oven to 350 degrees F.
Line 2 large baking sheets with parchment paper.
Place brown sugar and zest in the bowl of a food processor, process together until combined, about 30 seconds.
Remove cover of food processor and add flour, cinnamon, ginger, cloves, baking soda, and salt; process until combined.
Sprinkle the butter evenly over the dry ingredients and process until sandy; about 15 seconds. Add molasses and two tablespoons of milk; process dough until it comes together and is evenly moistened.
Divide dough in half and roll into two logs, about 2½ inches in diameter. Place in freezer until firm. Slice logs ¼ inch thick and place 1 inch apart on prepared baking sheets.
Bake until centers are just set, 8 to 11 minutes.Cool the cookies on the baking sheets about 3 minutes. Transfer the cookies to a wire rack and cool completely.
In a small bowl, whisk together confectioners sugar, rum, and remaining 2 tablespoons milk until smooth. With a small offset spatula or a butter knife, spread a heaping teaspoon of glaze on each cookie; let dry 30 minutes before serving.
(Adapted from America's Test Kitchen's Holiday Cookies 2010)